It all started with a chance meeting and a brief conversation.

At a conference an MPH student, Melanie Fortune, met OPHA's then Executive Director, Siu Mee Cheng. They spoke of the experience of students preparing to enter the public health field – the collective worry over whether they would find meaningful work in an era of austerity, the challenge of building a professional network and the power of new professionals to contribute. Could professional associations help to fill these gaps? With a large membership, could the OPHA help new professionals to build their bridges and take their first steps to their dream jobs?

The spark of opportunity was palpable.

Over the months to come, the team of one became two. Melanie was connected to Caitlyn Timmings, a recent MPH graduate and member of the OPHA Board of Directors who had a similar passion for engagement of new professionals in the public health field. Together, they developed a vision of a working group dedicated to connecting and engaging new professionals in public health.

Would there be an appetite from the target audience? This question was answered when the pair hosted its first event, a webinar for new professionals and students entitled "Your Debut in Public Health: Insights from a Panel of New Professionals". The webinar featured three public health professionals at different stages in their career. When over 150 people registered, it signaled loudly and clearly that there was indeed a need and an interest for opportunities such as this one to be offered to new professionals in, or entering, the public health field. This was the encouragement and validation Melanie and Caitlyn needed to move forward with recruiting a team of talented individuals to form the first ever New Professionals Working Group (NPWG) of the OPHA.

The response to recruitment efforts was overwhelmingly positive and garnered top notch candidates wanting to be a part of this new and promising initiative. Ultimately, three wonderfully intelligent, driven, and passionate individuals (Eric Nadalin, Alex Mayer, and Megha Bhavsar) were recruited. Along with Melanie and Caitlyn as co-chairs, making five. At the first meeting of the NPWG in June of 2013, the group was excited and full of great ideas. The energy and innovation never stopped.

Together, over the past year, the NPWG has offered diverse and engaging networking opportunities, including a second webinar and two networking soirees, and has launched a blog, Public Health Perspectives. To learn more about the activities and accomplishments of the NPWG, we encourage you to check out the NPWG 2013-2014 Annual Report.

Looking back, this was an idyllic example of the rewards of seeing a need and working to address it through networking, partnerships, and a strong vision. Two people, one conversation leading to a wealth of opportunity. Melanie and Caitlyn would like to take this opportunity to formally thank their working group members and friends- Eric, Alex, and Megha- as well as OPHA's Executive Director, Pegeen Walsh, and the entire team at OPHA for making this year such a success and fun ride!


About the writers: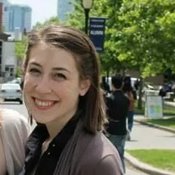 Melanie Fortune is a Research Associate with the Institute for Work & Health and is currently based at the University of British Columbia's School of Population and Public Health. She is an epidemiologist by training and holds a Master's of Public Health from the University of Toronto. In her spare time, Melanie can be found making maple syrup, hiking, growing vegetables and cooking.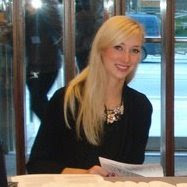 Caitlyn Timmings is a Research Coordinator at the Li Ka Shing Knowledge Institute of St. Michael's Hospital in Toronto. Caitlyn is a member of the Board of Directors at the Ontario Public Health Association She received a Master of Public Health degree with a specialization in Health Promotion from the University of Toronto in 2011. Caitlyn loves biking, yoga, sushi, and travel!

Melanie and Caitlyn were the inaugural co-chairs of the OPHA's New Professionals Working Group.


Are you interested in writing?

If you are an OPHA member who enjoys writing, is passionate about public health, and have a story to share, you can be featured here next. Contact Megha Bhavsar at meghabhav@gmail.com. Please include "OPHA Blog" in the subject and 2-3 ideas of topics you would like to write about. Check out our archives at http://ophablog.wordpress.com and follow us on Twitter, Facebook and our homepage for regular updates.